The Psychology Of Color Selection - How Colors Can Positively Affect Your Mind And Emotions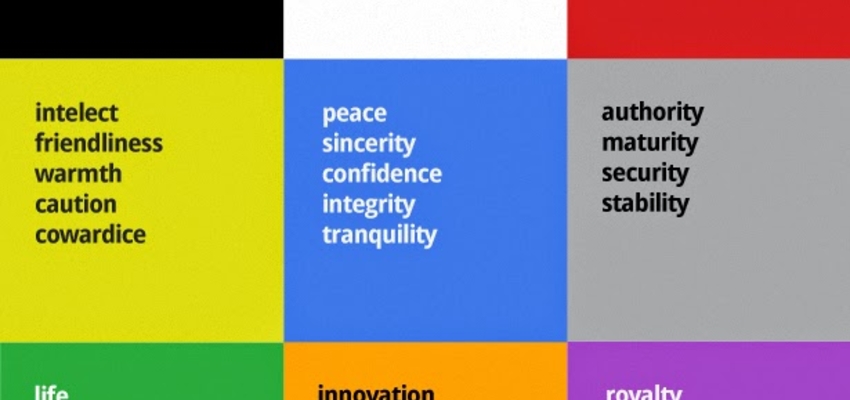 In this recent article by verywellmind: https://www.verywellmind.com/color-psychology-2795...
The topic of how the role colors play in affecting our minds and emotional state is investigated and explained. The point is made quite clearly in the article that: "researchers and experts have made a few important discoveries and observations about the psychology of color and the effect it has on moods, feelings, and behaviors".
The psychological effect of colors has been known for centuries, although there is some variance in the perceived effects, based on both cultural and personal experience. Generally speaking, however, the article references the idea that some color effects have universal meaning.
For example, colors in the red spectrum are called the warm colors of red, orange, and yellow. The warm colors tend to evoke emotions on both ends of the emotional spectrum, from feelings of warmth and comfort, all the way to feelings of anger and hostility. Colors in the blue spectrum are called the cool colors of blue, purple, and green. The cool colors generally inspire calm, but "the blues" can also bring feelings of sadness or indifference.
Delving deeper into the psychology of color, this blog post from the ArtTherapyBlog.com website: http://www.arttherapyblog.com/online/color-psychol...
a deeper analysis into color psychology is provided into how each color affects both the mind and heart as follows:
Color Psychology:
The Color White:
purity
innocence
cleanliness
sense of space
neutrality
mourning (in some cultures/societies)
The Color Black:
authority
power
strength
evil
intelligence
thinning / slimming
death or mourning
The Color Gray:
neutral
timeless
Practical
The Color Red:
love
romance
gentle
warmth
comfort
energy
excitement
intensity
life
Blood
The Color Orange:
happy
energetic
excitement
enthusiasm
warmth
wealth prosperity
sophistication
change
stimulation
The Color Yellow:
happiness
laughter
cheery
warmth
optimism
hunger
intensity
frustration
anger
Attention-getting
The Color Green:
natural
cool
growth
money
health
envy
tranquility
harmony
calmness
fertility
The Color Blue:
calmness
serenity
cold
uncaring
wisdom
loyalty
truth
focused
Un-appetizing
The Color Purple:
royalty
wealth
sophistication
wisdom
exotic
spiritual
prosperity
respect
Mystery
The Color Brown:
reliability
stability
friendship
sadness
warmth
comfort
security
natural
organic
mourning (in some cultures/societies)
The Color Pink:
romance
love
gentle
calming
agitation
The color chart from guity-novin.blogspot.com highlights the psychological effects of color on viewers at: http://guity-novin.blogspot.com/2014/07/chapter-70...
What does all this have to do with painting your house or office? The purpose of this blog post is to inspire you to action, to have you spend a bit more time and energy researching how different colors make you feel. If the upcoming paint job is for your home, determine what colors make you feel happy, comfortable or secure. If you need to re-paint your office, try to find a color scheme that motivates you, allows you to focus and gives you more energy.
Too often, our clients make color selection the last item on the list, when it really needs to be first. You will literally live and work with the colors we paint onto your walls, so spend some quality time pondering which colors will help you create a better environment to live or work in.