Commercial Painting Contractor in Taunton, Ma
---
Commercial exterior painting is recommended every 10 to 15 years, depending on weathering. As an investment, a new paint job can improve the curb appeal of your business location for a lot less expense than a remodel or build out.
Painting the interior space of your business requires an even greater level of skill and precision, as the look and presentation of your facility will affect how customers and clients view your company as a whole.
A high level of professionalism is required to execute all important details of a properly contracted commercial interior or exterior painting project. We ensure that your office furnishings, building equipment or factory inventory is left un-damaged, as a well as un- contaminated during the process. We use premium quality, durable paints to ensure the longevity of all painted surfaces. Our philosophy is deliver a paint application that will hold up to rigorous wear and tear for many years to come.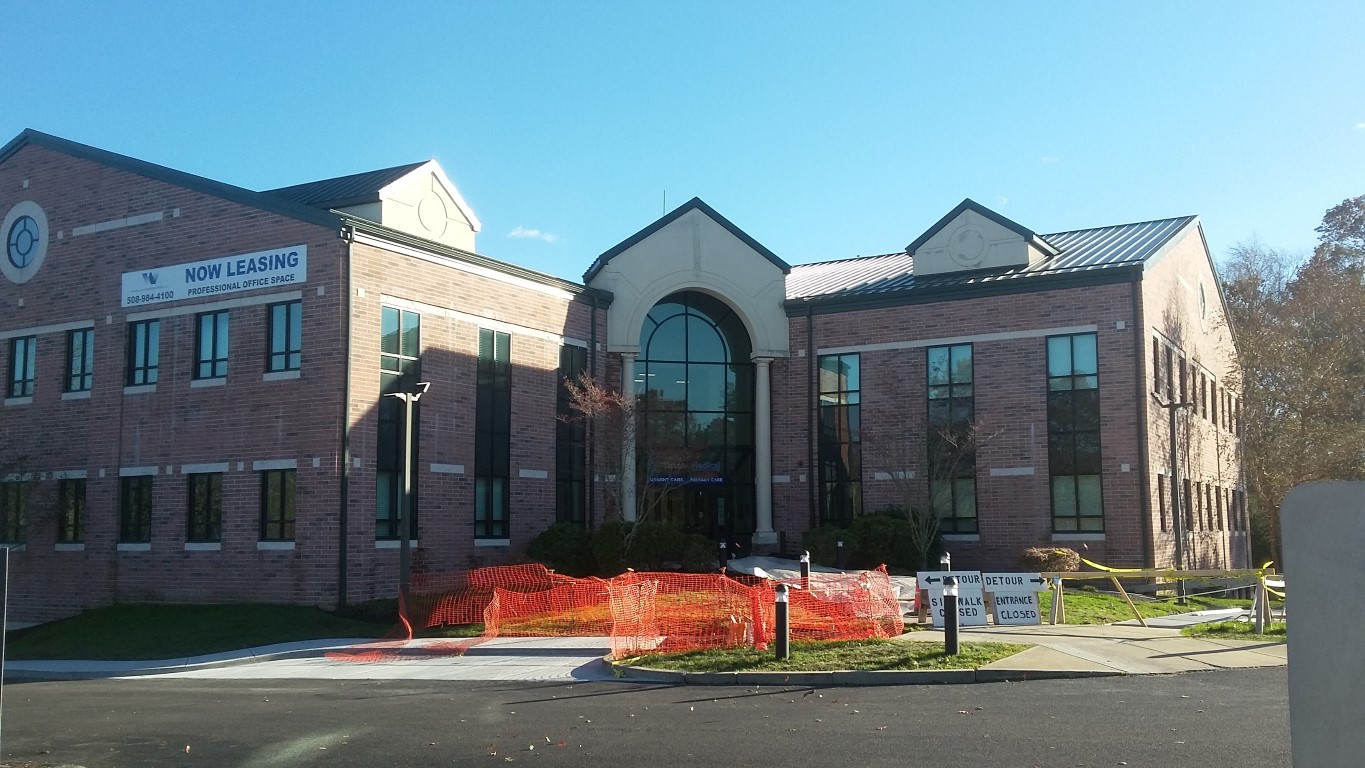 We have the necessary experience required to handle both small and large commercial painting projects.
Our professional commercial painting services for all types of business properties include:
All Interior & Exterior Painting
Office Spaces & Suites
Office Buildings
Schools
Churches
Hospitals
Retail Stores
State and Government Buildings
---
As professionals, we are committed to adhering to all contract details, while taking pride in our excellent reputation for meeting deadlines, while exceeding expectations for quality workmanship. We will also work around your schedule, outside of normal business hours, to ensure no loss of productivity while the project is carefully managed to your satisfaction.
Benefits of our services include:
Experienced Professional Painters
LEED Certified
Licensed, Bonded and Insured
Competitive Price Estimates
24 / 7 Availability
Strict Adherence To Contract Requirements And Stipulations
Contact James Oliveira, President of the Oliveira Painting Company directly at 508-933-9731 or click here to email James now, to get a professional estimate for your project.