Brighten Up Your Exteriors
---
James Oliveira a custom professional painter in Taunton, Massachusetts offers exterior painting and power washing services.
These include the following:
Exterior Repaint and New Construction
Property Maintenance Services
Power Washing
Deck Staining
Custom Exterior Painting
Light Carpentry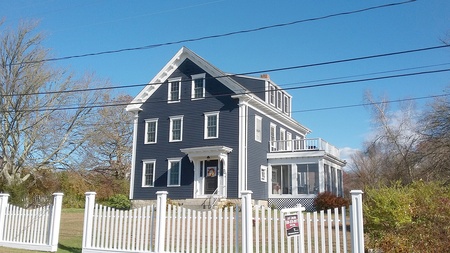 ---
Our company has exterior painting services for old and new construction homes. We provide the very best grinding, scraping, calking, priming, and painting your money can buy.
"Prep right and paint tight" is a saying we frequently use, and that's the truth. Proper preparation and using high-quality products make our exterior painting last for many years. "It's all in the prep," a mentor of mine taught me, and he is right! Please check our reviews.
All work areas are covered and clean at the end of each day. Respect for our customers and the delivery of customer satisfaction is our main goal. 50% of our workload is repeat customers. Our exterior painting comes with a warranty.
Call us at 508-933-9731 to request a service or to learn more about our exterior painting services.