Advice for Painting an Historic House in New England - From Taunton MA Contractor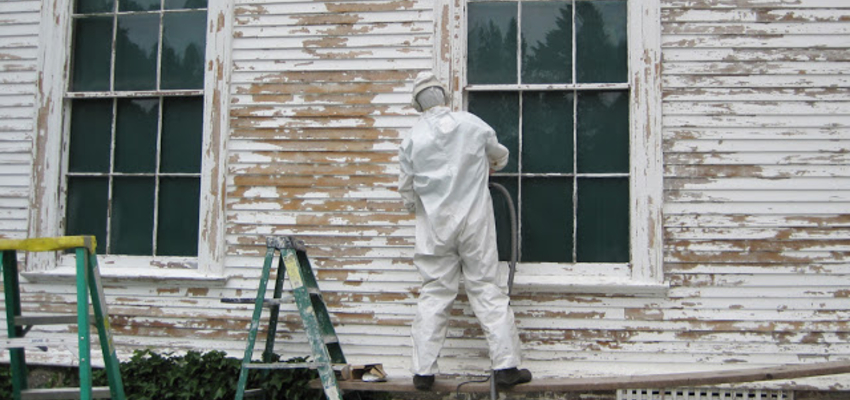 Painting a home here is in New England is enough of a challenge with the unpredictable nature of our weather. However, there are many additional considerations needed when tackling the seemingly insurmountable project of painting a historic home.
If you read this article from the Historic New England website:
https://www.historicnewengland.org/preservation/for-homeowners-communities/your-old-or-historic-home/paint-specifications/
you will note many different precautions and stipulations needed to properly paint and preserve a historic home.

Some excellent ideas and suggestions in the article include:
A three (3) coat system refers to a three (3) coat application of paint at the required mil. thickness for each coating applied, as specified by the manufacturer.
Paint all exposed surfaces whether or not colors are designated, except where the natural (unpainted) finish of the materials is obviously intended and specifically noted as a surface not to be painted. Where items or surfaces are not specifically mentioned, paint these areas the same as adjacent areas or material.
Do not apply material when temperature of surface and surrounding areas is below 50 degrees F, unless otherwise permitted by manufacturer's instructions.
Do not apply paint in snow, rain, fog, or mist; or when the relative humidity exceeds 85%; or to damp or wet surfaces. The moisture content of the surfaces to be painted must be 13% or less. Moisture content will be tested in several areas designated by Historic New England prior to the application of any paint materials.
Scrape with hand tools all surfaces exhibiting areas of loose or peeling paint, and areas of adhesion failure. Feather all rough edges with sandpaper to provide a smooth transition between paint layers and substrate. As it is imperative that the substrate be free of all marks from sanding and tools, a disc sander will not be considered. Orbital sanders may be used, following agreement by the owner, so long as little removal of existing substrate results. Agreement by the owner will be contingent upon an accepted sample of the orbital sanding.
Clean surfaces of dirt and mildew by the following methods:
A commercially-prepared house wash solution, to be applied by handheld compression tank sprayer, or by hand with a natural brush. All areas to be treated must be thoroughly rinsed with clean water before proceeding further.
Surfaces must be allowed to dry at least 48 hours before any material application.
If you have a historic home you need professionally painted and properly preserved, click here to a quote now or call the Oliveira Painting Company at: 508-933-9731
(Photo from HistoricNewEngland.org)