Interior Home Paint Color Selection Tips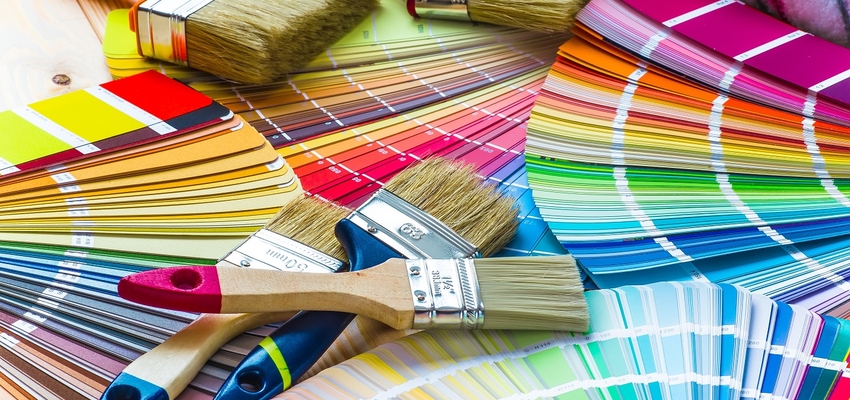 Interior home paint color selection tips can help you make the right choices. With the availability of so many different colors, it can be hard to decide which color you like best, but with a little guidance from professionals in the field, you can get what you want. Here are some interior home paint color combination ideas that will allow you to experiment and make your choice the perfect one.
Keep in mind that while most paint colors are lighter shades of the same color, there are some that come in lighter, darker, or intermediate shades. In addition, while modern homes tend to have a very pale or light color, older homes tend to use an earth tone color. For this reason, you should take into consideration the type of decor in your home, and consider whether a softer color will suit your needs.
Look at the furnishings and furniture colors in your home. A few of the commonly used home decor colors are cream, white, peach, and light brown. As a general rule, if the piece of furniture or fabric is dark or light in tone, you should consider using a lighter shade for the paint.
Using these interior home paint color combinations, you can easily find a color to pair with the existing curtains, rugs, and walls. You can also consider adding a trim color to match your furniture.
After determining which paint color is the best fit for the room, you can then start thinking about decorating the trim. Start by choosing the color of the trim that will compliment the wall colors, or the color of the wall paint, depending on what your overall theme of your home is.
If you're not sure about the palette of paint you like, or where to begin with choosing trim colors, don't worry about it. Your interior home paint color selection tips should provide you with all the answers you need to decide on the right color combination, or how to add a color with a beautiful accent.
For example, if you have a white bathroom and you'd like to add a beautiful green trim color, then you could combine a royal blue trim color with a teal wallpaper and paint the entire bathroom in royal blue. It's possible to use the same colors to create a wonderful theme, which can be incorporated into the design of your home. If you want to see more ideas on interior home paint color combination ideas, read these Oliveira Painting Company blog posts:
https://joliveirapaintingcompany.com/blog/the-psyc...

https://joliveirapaintingcompany.com/blog/add-the-...

Click here if you'd like a quote for painting your home in Massachusetts.