Working With High Gloss Interior Paint - Always A Show Stopper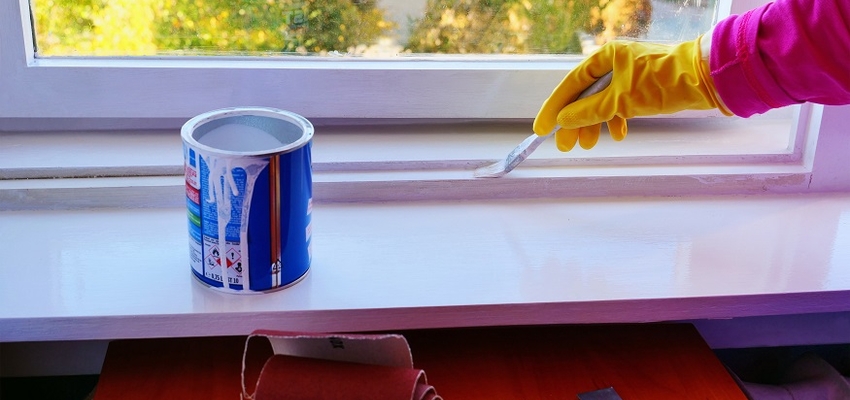 When you're finishing a paint job, you're going to want to finish it in style. With paint trends changing every year, don't be afraid to try something new, like a high gloss finish.
Sherwin-Williams provides a variety of different paint finishes. Described as 'high reflection when dry,' a high-gloss finish not only adds durability to trim and furniture such as cabinets, it also gives the finished product a result that makes it pop like no other.
According to the Director of Color Marketing for Sherwin-Williams, Sue Wadden, high-gloss finish combined with a matte finish is set to become a staple of many homes in 2019. Wadden suggests that a balance of the two finishes can give your place a "textured look."
Ask anyone from the Sherwin-Williams Design Pros group on Facebook, and many will tell you to go with the gloss.
Where a gloss finish interior paint job shines
Even if high-gloss finishes are known for flashiness, there's no point to having flashy paint if it fades faster than other finishes. That's why Sherwin-Williams' high-gloss finish is made to last; its durability is well-known. Try utilizing it in the stairwell, living room, bathroom door, and even on trims. Wadden touts using high-gloss paint on trim to single-handedly change the complexion of the room.
"Whites and soft colors look ethereal and mirror-like when painted glossy," Wadden said.
If you're still unsure, try testing the finish on an accent piece of furniture. When it comes to interior painting, be sure to prep the surface well—sand and prime it until you think it's ready—gloss may make any blemishes or rough spots stand out.

Don't forget about your lighting
Your lighting can also play a role in how the gloss finish looks. In the right combination, lighting and the paint can complement each other nicely to make a room look and feel bigger. This paint can be perfect for the dark areas in your house, as the high-gloss finish can reflect light and help brighten those light-deprived areas.
The high-gloss finish is something that is not just built to last, but can give your place the distinct look you've been seeking.
Count on the best painter in Southeastern MA to get it done right

Once you've chosen your preferred paint finish, the Oliveira Painting Company is available to get the job done right. Based in Taunton, our company's services reaches much of MA from Cape Cod to Bristol, Norfolk and Plymouth County(s). We are a LEED Certified Painting Contractor in MA. We'll come to you to take on any job you require, with the efficiency and accuracy you deserve. Click here to see our service area for home or business painting in MA. For more information, call 508-933-9731, or email joliveirapaint@gmail.com to request a custom quote now.