Basic Home Painting Advice From Professionals - 6 How To Tips Beginners Should Know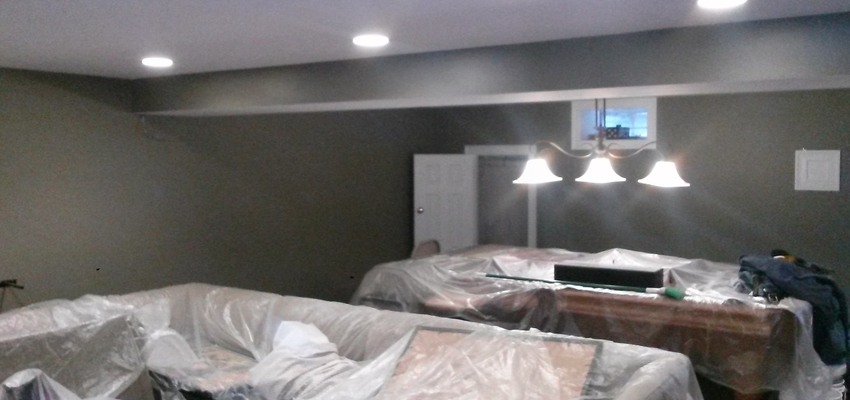 The following information was taken from a well written Popular Mechanics article here:
https://www.popularmechanics.com/home/interior-projects/how-to/g151/13-painting-secrets-the-pros-wont-tell-you. The tips and advice mentioned in the article are summarized below:


Basic home painting tips for beginners
There are multiple reasons why hiring a contractor for your painting needs in Southeastern Massachusetts is more time and cost effective than pulling together a couple of buddies to bang the job out. Painting may seem easy, but some of the basics like finishes and weather are not as cut-and-dry as many think. It's crucial to do your painting research before any big paint job. That's why Oliveira Painting Company freely provides you with the best tips for getting your best interior or exterior look. There are more efficient ways to get the job done, and below are some home painting tips that will help you do just that.
Simple tips that are well known to experienced painters can cause a lot of frustration for do-it-yourselfer's if you are not aware of them. Here are some of our favorites:
Remove switch plates and outlet covers before you start to paint. Trust us, you'll be glad you did.
When it comes to laying down tape, try smoothing it with a putty knife so that it comes off easier when the job is done.
Don't forget to bring a work light into your space—it allows you to fully see if any spots were missed or not painted enough
Painting tips for the amateur and the experienced
On top of well-known pointers, there's are a few other tips that even experienced painters forget every once in a while. Print this list and keep it handy next time you pull out your home painting supplies. Or if you are facing a larger project that seems to daunting, call us in to do the job for you!
It's best to finish one wall completely before moving onto another. Doing so allows the paint to blend better across all of the walls. Constantly switching walls may have the finished product look a bit off.
Those who are used to using a roller tray could try putting the same-color paints into a large bucket, and taking the paint from there. That way, all of the paints blend together at once, and the color will stay consistent from start to finish.
Speaking of buckets, you should always make sure to get an extra one for the job, just so you can keep your paint nice and "liquidly" throughout the day for long projects. Occasionally pour the paint from one bucket to another to keep it blended. Simply stirring the paint inside the bucket won't cut it and could result in blotchy spots on walls.
Follow any of these tips, and you'll be able to finish the paint job properly, with no problem.


About us
We offer senior discounts and specials for the fall and winter seasons. We'll make "finishing" your paint job in the winter as easy as can be.
Click here to see our service area for home or business painting in the South Coast MA area.
For more information, call 508-933-9731, email
joliveirapaint@gmail.com
or
click here
to request a custom quote now.