Looking For An Experienced Commercial Painter? Hire The Best In Southeastern MA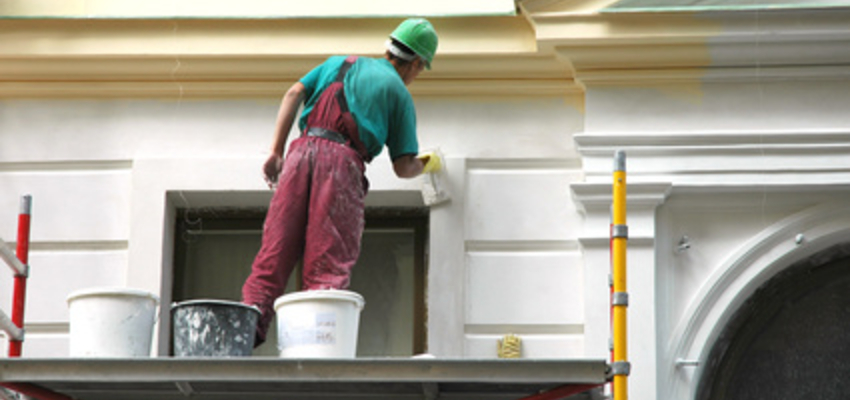 Experienced Painting Contractor
You just bought a new house, perfect for you and the family, and everything is right in the world. Perhaps your company has moved into a new office downtown, and the staff is doing their best to make the place stand out as much as possible. Or maybe you're just ready for a change in your surroundings.
A fresh coat of paint is the basis of a decorating plan that will turn your house into a home, or the office a place where employees and customers want to be. It is an easy way to refresh your rooms, offer the groundwork for a different look, and make everything feel new.
The process of painting takes not just time, but to get it done right requires effort and energy, as well.
We understand this. James Oliveira, of the Oliveira Painting Company has been in the business of painting in Taunton MA for over 20 years. That's why we understand what it takes to efficiently produce a quality paint job that any home or business owner can be proud of. Avoid the hassle of doing it yourself and save time, energy and money by giving us a chance to do what we do best for your home or business.
Interior Painting Specialists
One of Oliveira Painting's specialties is Interior Painting. Let us in, and we'll do our best to paint the place 100% to your liking. Our team is trained to treat your home or office with the utmost care. We'll paint any room, and when we're done, we'll make sure that the original furniture is exactly where it was when we started.
Painting is only the tip of the iceberg. Wallpaper removal, cabinet refinishing, and common area maintenance are just some of the services we offer.
"Prep right and paint tight," is our motto. Our #1 goal to make sure your place looks better once we exit than it did when we entered.
Commercial Exterior Painter In MA
Oliveira also offers commercial painting. We can give your business location a much-needed makeover, if necessary. Commercial exterior painting is recommended every 10 to 15 years. Don't remember the last time your building's exterior was repainted? Don't hesitate to contact us we can give you an estimate on what a fresh coat of paint will entail.
As with the interior painting, we will make sure everything is placed back in its original location, and clean up after ourselves.
Office buildings, schools, hospitals, and retail stores are also included in our Commercial Painting services offered in MA.
LEED Certified Contractor In MA
We make it a point to show that your business in Southeastern Massachusetts stands out from all the rest. Based in Taunton, our company's services reaches much of MA from Cape Cod to Norton. We'll come to you to take on any job you require, with the efficiency and accuracy you deserve. Click here to see our service area for home or business painting in MA.
We also offer senior discounts, as well as specials for the fall and winter seasons. We are also a LEED Certified Painting Contractor in MA. Now's the perfect time to ask about them as the cold weather approaches.
For more information, you can either call us at 508-933-9731, or email joliveirapaint@gmail.com for general inquiries.