Paint It Black - A New Trend In Home Painting Style
The Rolling Stones released their hit single Paint It Black in 1966. Just over five decades later, their catchy tune has perhaps inspired a new trend in home exterior color selection?
Per this New York Times article by Hayley Krischer, it appears that the color black has been making waves in the home improvement business, as more and more people are considering using it to cover the outside of their homes.
For years, Oliveira Painting has been immersed in Massachusetts' painting trends. We're not sure how we feel about the painting it black trend, but we do know that it's a bold and proud statement for any home or business… and definitely one we have the ability to pull off professionally and with exceptional care and detail.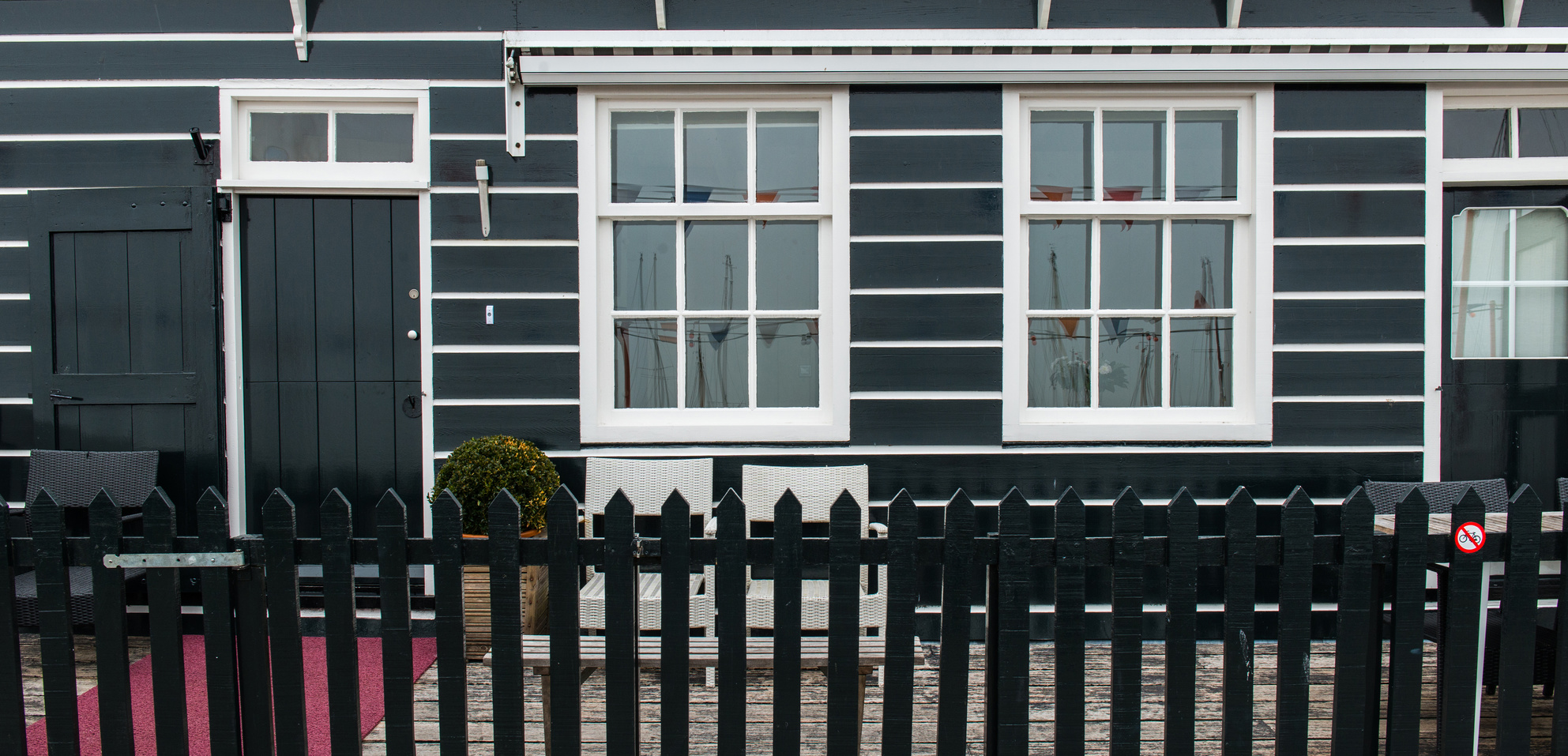 Black Paint Is Back In Style
In addition to our interior and commercial painting services, Oliveira's exterior services will transform the outside of your building into whatever you desire. Whether it is a professional look for your business, or something that'll make your home stand out from the rest, we've got you covered. And yes, this includes using the unorthodox color of black on your home.
Because the color black has long had the stigma for being seen as "dark" and "edgy," it's something that hasn't often been chosen for home improvement in the past. But this has changed in recent years.
A 2004 study showed that college students see the color black as rich and empowering, rather than negative. Shou Sugi Ban is a Japanese exterior painting method in which you burn wood to the point where it becomes black, and then you use that same wood to decorate the exterior of your home. This method has recently become popular in the West, as it adds unique design flair.
The recognition for the color black doesn't end there. Black can be seen everywhere these days. Even HGTV, arguably the biggest American TV channel dedicated to home improvement, colored its 2018 Dream Home a Sherwin-Williams variation of the color black.
If black can get those kinds of accolades, then surely, public opinion on it has changed for the positive. So if you want your home/business to stand out, it may be time to paint it black.
About Us
Oliveira Painting is based in Taunton, our company's services reaches all of Southeastern MA from Cape Cod to Norton. We'll come to you to take on just about any job you require, with the efficiency and accuracy you deserve. Click here to see our service area for home or business painting in MA.
We also offer senior discounts and specials for the fall and winter seasons. We are also an LEED Certified Painting Contractor in MA. Now is the perfect time to ask about our specials as the cold weather approaches–we'll make "finishing" your paint job in the winter as easy as can be.
For more information, call 508-933-9731, or email joliveirapaint@gmail.com to request a custom quote now.